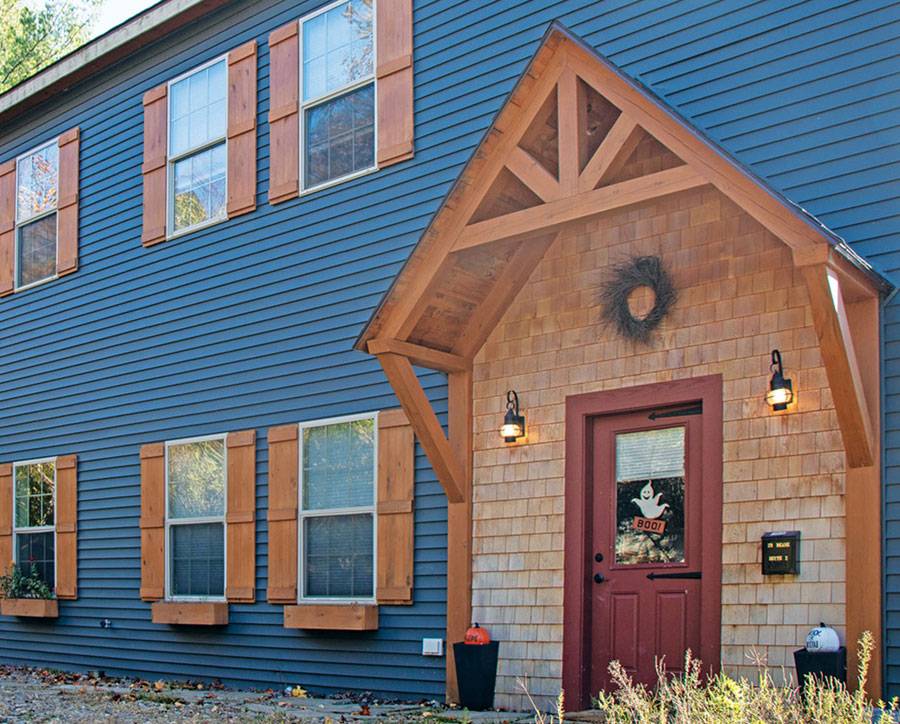 2 Units
3 Bedrooms, 2.5 Baths
Fully occupied at this time

Ellsworth, ME 04605
Luxury town home in the heart of Ellsworth where contemporary meets comfort. This 2 unit apartment is nestled on a cozy Ellsworth side street. Quiet convenience, ride your bicycle to the grocery shop or lunch with friends. Modern living in a small, robust town with year-round activities.
Each three-bedroom town home includes a master bedroom with 1 of 2 full baths, open floor plan, chef's kitchen, electric fireplace for heat and ambiance, outside parking, onsite coin-op washer/dryer and granite counter tops. Efficient build, Eco-friendly Fujitsu heat pumps/AC/Dehumidifier/Fans.
Lease: 12-month lease
Pet Policy:
No more than 2 cats and/or dogs may reside in one house/town home unit.
The size of the animal cannot exceed the size of a full grown Labrador Retriever.
Each tenant who wishes to keep a dog or cat must pay a $300 pet deposit per pet; payable when lease is signed or when pet is added to household. The pet deposit is non-refundable.
Parking: Ample on-site parking